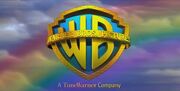 Warner Brothers is a company founded in 1923 which bought the rights to 1939's The Wizard of Oz from MGM, along with all of the movies the latter produced before 1986, sometime between 1997-1999. This is evident because MGM released the very first DVD release of the film in 1997 and Warner Brothers released the 60th Anniversary DVD in 1999. The copyright is set to expire in 2035.
Warner Brothers uses the copyright in order to claim exclusive TV and distribution rights to The Wizard of Oz, and profit on the sales of official Oz merchandise.  Beginning in the early 2000s, WB entered licensing agreements with different video game developers. The first of these collaborations was The Wizard of Oz: Beyond the Yellow Brick Road as Warner Bros. Interactive Entertainment distributed the game through it was created by Media.Vision with XSeed Games who translated it. They have also contracted with Zynga for the games Wizard of Oz: Magic Match and others. The Interactive team has also contributed to the making of LEGO Dimensions which features Oz content.
Starting in 2011, the Warner Brothers Animation division has created versions of the story featuring Tom and Jerry, along with an original sequel series released to Boomerang. Oz characters also appear in The LEGO Movie offshoots, as the franchise utilizes a hodgepodge of WB-owned IPs.
In 2014, the television branch of the company was announced to be working on Red Brick Road (TV series), but the status of the project is unclear.
Original Media
Community content is available under
CC-BY-SA
unless otherwise noted.