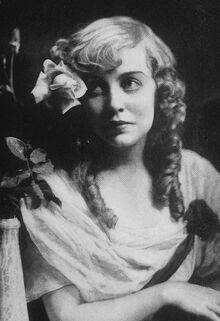 Violet MacMillan (4 March 1887 – 29 December 1953) was a film actress of the early twentieth century, who filled prominent roles in the movies of L. Frank Baum's Oz Film Manufacturing Company.
She played leading "breeches parts" in the company's first two films, as Ojo in The Patchwork Girl of Oz and as Bud in The Magic Cloak of Oz (both 1914). She played Dorothy Gale in His Majesty, the Scarecrow of Oz (also 1914). She also starred in the quartet of short films Violet's Dreams (1915), and is credited as the director of one of the four, "in Dreamy Jungletown."
MacMillan's acting career continued for several years, after the Oz Company went out of business; but she left films after 1920.
Community content is available under
CC-BY-SA
unless otherwise noted.