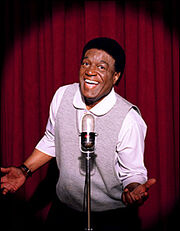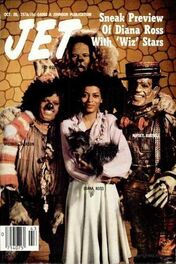 Julius "Nipsey" Russell
(1918-2005) was an American comedian, and the actor who portrayed the
Tinman
in the 1978 movie version of
The Wiz
.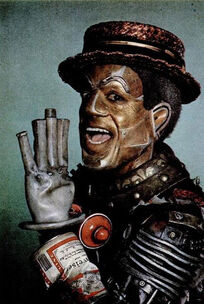 Born in Atlanta, Georgia he graduated from Booker T. Washington High School and attended the University of Cincinnati. In the U.S Army he served as a medic during World War II.
In the middle of the1950s Russell joined forces with the popular movie comedian 
Mantan Moreland for a stage act, replacing Ben Carter as Moreland's dapper straight man.
Russell became the first black performer to become a regular panelist on a daily network game show when he joined ABC's Missing Links
 in 1964. Another ABC show, Rhyme and Reason
, had poetry for a premise.
He was a trained dancer, influenced in his youth by legendary performer Jack Wiggins
. Russell put these talents to use in The Wiz when he portrayed the Tinman who was an old busted amusement park animatronic made from spare cans and other mechanics. Russell passed in 2005 in New York City. His ashes were scattered in the Altanic Ocean.