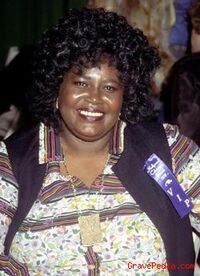 Mabel King (December 25, 1932 - November 9, 1999) was an American film, stage, and television actress. In 1975 she was given the role of Evillene the Wicked Witch of the West in The Wiz on Broadway. She reprised her role in the movie version in 1978. She was awarded the Drama Desk Award for the role.
In 1976 she became famous for her role as Mabel Thomas on a sitcom called What's Happening!!
Gallery
Note: One caption is incorrect after the image was replaced 
Community content is available under
CC-BY-SA
unless otherwise noted.