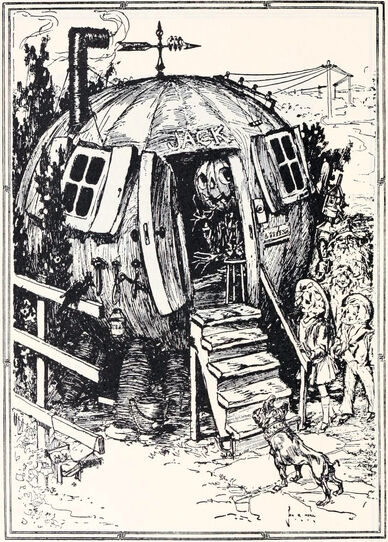 Jack Pumpkinhead's House is a hollowed out pumpkin which serves as the residence of Jack Pumpkinhead.
Jack's house is located in the Gillikin Country near the Tin Woodman's castle and a day's journey from the Emerald City. It is in the center of a vast pumpkin field where the vines grow in profusion and bear pumpkins of extraordinary size, as well as those of a more normal size. Jack also grows other vegetables as well.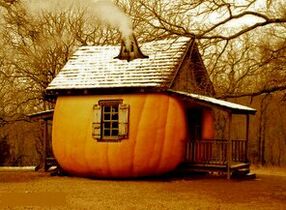 The home was made by Jack himself, hollowed out with a door and several windows cut into the rind. A stovepipe runs through the stem, and six (some sources say three) steps lead up to the front door. Inside is a good floor with some comfortable furniture. (The Road to Oz)
Someday Jack intends to add another pumpkin to his mansion.(The Patchwork Girl of Oz)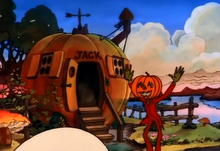 Community content is available under
CC-BY-SA
unless otherwise noted.