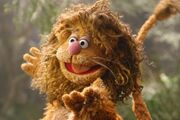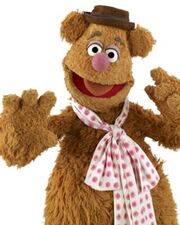 Fozzie Bear
is a character from the television series
The Muppet Show
. He is an orange-brown, fuzzy Muppet bear who tells bad jokes, usually punctuated with his catchphrase, "Wocka wocka wocka!"
Fozzie's most notable connection with The Wizard of Oz series was that he played the Cowardly Lion in the 2005 TV movie The Muppets' Wizard of Oz. Prior to that movie, though, he had also portrayed the role in the Muppet Babies episode "By the Book" and the photo storybook Muppet Babies: Classic Children's Tales. He also once dressed as The T
in Woodman in an episode from The Muppet Show's fifth season.
External Links