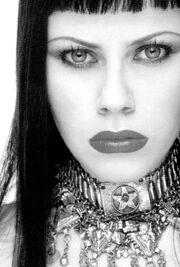 Fairuza Alejandra Balk (born 21 May 1974) is the actress who played Dorothy Gale in Walt Disney's 1985 live-action fantasy film Return to Oz, the unofficial sequel of the 1939 MGM movie The Wizard of Oz. Her debut began with a television film called The Best Christmas Pageant Ever in 1983. Her acting career continued into adulthood, with noteworthy roles in Valmont (1989), The Craft (1996) and many other successful projects.
Return to Oz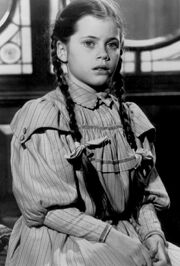 Return to Oz was the version that dared to stay more faithful to what L. Frank Baum originally envisioned when he wrote the Oz books in the 1900s. Balk was definitely no Judy Garland, some critics even said that watching her play Dorothy, was like watching a living porcelain doll on screen. Indeed there was a vibe around her for so many reasons because of this historic role. The director, Walter Murch had given the role to Balk because she captured the essence of the character without trying to be a copycat version of Garland, while other girls who also auditioned for the part were discarded for trying to be as close as possible to Garland's portrayal of Dorothy which came off as cheesy and insincere. Balk was so much younger and posh looking compared to Garland but was cast well for the movie because in actuality, there was a kind of a uniqueness and darkness to Balk that ended up working for the darker tones in the film which helped it become the "cult classic" it is today.
Balk's long dark pigtails and somber blue eyes closely resemble W. W. Denslow's original illustrations of Dorothy from the first 1900 book edition of The Wonderful Wizard of Oz.  
Community content is available under
CC-BY-SA
unless otherwise noted.