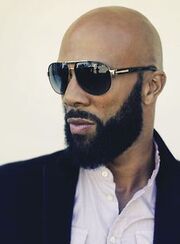 Lonnie Rashid Lynn Jr was born on March 13, 1972 is An American rapper, actor, artist and poet.
Biography
Born in Chicago Illinois,

To Dr. Mahalia Ann Hines, educator and former ABA

 basketball player turned youth counselor Lonnie Lynn. 

While a student at Luther High School South

 in Chicago, Lynn with his friends, and r

ecord producer Corey Crawley formed C.D.R. a rap trio that opened for acts that included N.W.A 

and Big Daddy Kane.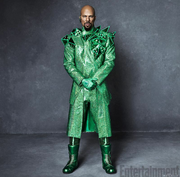 Common debuted in 1992 with the album Can I Borrow a Dollar?
In 2003 he released Electric Circus. The album was a hybrid mix of hip-hop/funk/soul/rock and psychedelia which amazed hip-hop fans like no other album has. Common later chose to redefine himself, swearing off the alcohol, marijuana, and fornication that he had once indulged in.
Common portrayed the role of the Gatekeeper in The Wiz Live!