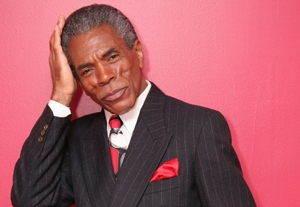 Andre De Shields ( January 12, 1946) Is an American actor, singer, director, dancer, composer and college professor.
De Shields graduated from Baltimore City College High School in 1964. He later attended Wilmington College where he starred in a production of a Raisin in the Sun.
He soon began his career when he starred a in Chicago production of HAIR. He starred in many various musicals. But he became well-known when he starred as the Wizard in The Wiz in 1975.
Gallery